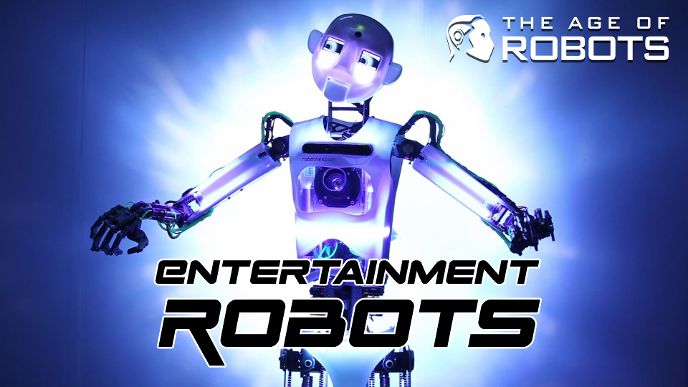 To watch this show, create your account!
Sign up now
No contract. No Ads
The Age of Robots - Entertainment Robots
54m 13s
In the future will we spend our leisure time with smart and sophisticated machines designed for fun - Entertainment Robots? Marvel at Mantis, a two ton insect and Tradinno, a giant fire-spitting dragon. Then take a seat and watch a mechanical actor and a robotic pianist perform.